Vista View's RV Resort
All of our RV resort sites include electric, water, and sewer. Our RV guests also get to enjoy all the clubhouse resort privileges including access to the pool, shower, laundry room, pool table, gym, and more!
Our RV Amenities include:
Full access to our clubhouse amenities and clubhouse activities.
Free Wifi
All of our sites offer both 30/50 amp hookups
Laundry Room with 4 washers and 4 dryers. $1/Wash & $1/Dry
Separate RV gate access
RV women and men's showers & restrooms. Each has two shower stalls and two restroom stalls.
Walking/Nature Trails with exercise equipment
Heated Pool & Spa
Fitness Center
Deluxe RV Site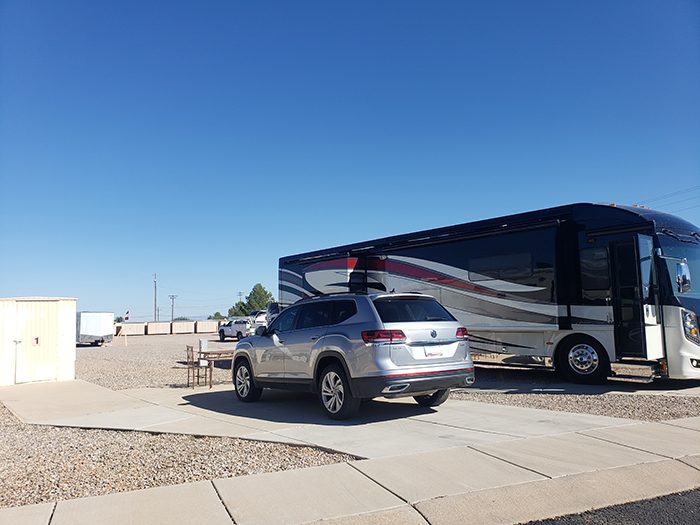 Our Deluxe RV Resort sites include water and sewer hook-up. The cement RV parking area is 41 FT long and 15 FT wide. Our deluxe sites include a cement patio with table and chairs and a 6 FT x 10 FT shed.
All RV guests have full access to the RV resort and community amenities.
Deluxe RV Pricing:
$550/Monthly | $200/Weekly | $45/Daily
Patio RV Site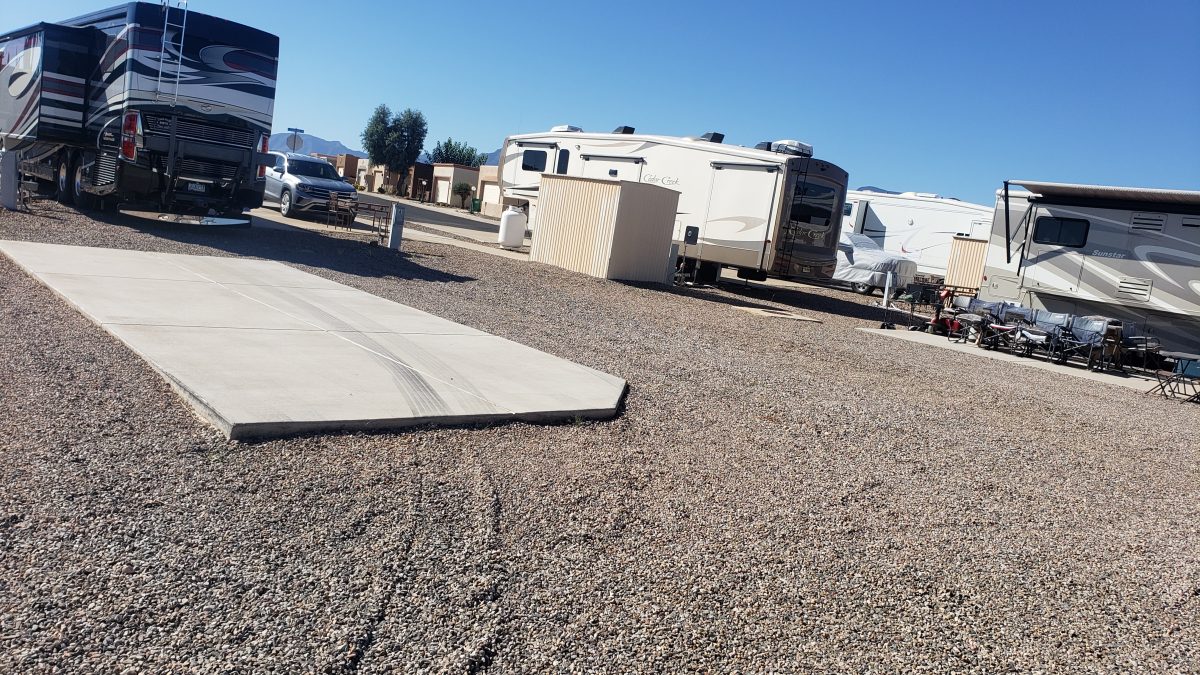 Our Patio RV Resort site includes gravel parking for your RV and a cement patio.
Our RV visitors have full access to the RV and community amenities.
Patio RV Pricing:
$500/Monthly | $185/Weekly | $43/Daily
Gravel RV Site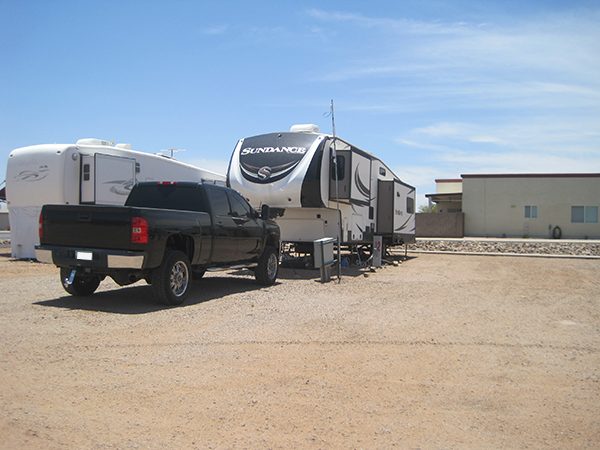 Gravel RV Site Pricing:
$450/Monthly | $175/Weekly | $40/Daily